Marisa is the co-writer of feature films Beyond the Neon (releasing October 2022) and Love at First Spite (just wrapped production!) with more projects clickity-clacking their way into Final Draft.
Her writing strengths include dynamic female protagonists of all ages, witty banter, and strong set pieces.
Please reach out directly for more info or portfolio samples.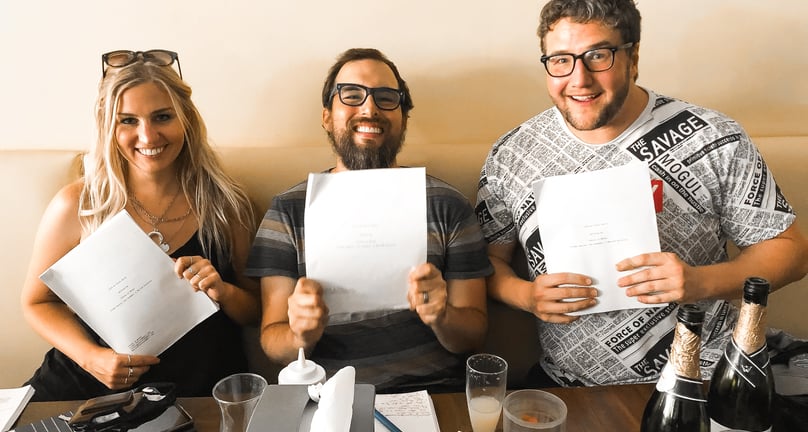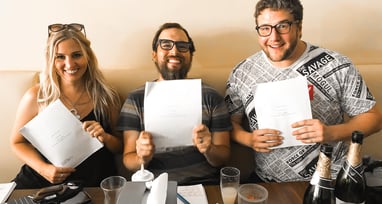 Marisa Dzintars, Jordan Imiola, and Ian Longway, AKA the writing team dubbed "JOKING IS MONEY" celebrating their finished script, Love at First Spite.